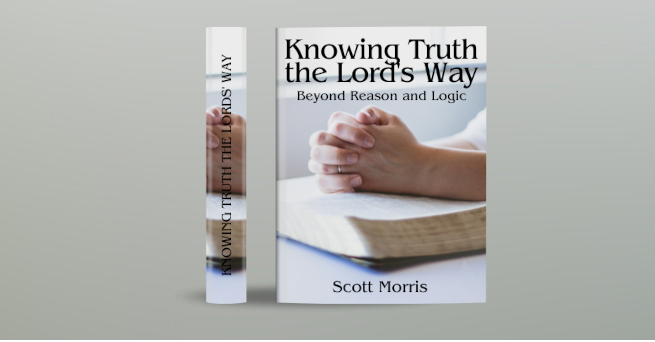 Hey, everyone!  Scott Morris here.  Over the past several years, I have dedicated my efforts to blending my life experience with the scriptures and the inspired words of our beloved church leaders to produce a unique e-book: "Knowing Truth the Lord's Way: Beyond Reason and Logic." This e-book aims to provide you with the tools to strengthen and nurture your testimony according to the Lord's established pattern.
Within this eBook, we will go over topics such as:
The limitations of logic and reason in understanding eternal truths
The vital role personal revelation plays in our quest for truth and spiritual progression
The nature of revelation and how to personally experience it
The relationship between prayer, scripture study, faith, and divine guidance, as taught by our church leaders
The significance of primary truths and their role in our spiritual journey
How change within the Church exemplifies the continuous flow of revelation
The beauty of this eBook lies in its foundation: a harmonious compilation of scriptural insights and statements from our church leaders on these essential topics. As you immerse yourself in the teachings and principles of personal revelation, you will develop a deeper understanding of its critical role in our spiritual growth. You'll come to appreciate how prayer, scripture study, and faith can unlock the doors to the Lord's guidance, enabling you to enjoy the love and wisdom of our Heavenly Father more fully throughout your life.
By subscribing to our newsletter, you will receive your free eBook, "Knowing Truth the Lord's Way: Beyond Reason and Logic," and also enjoy:
Monthly messages of inspiration, uplifting stories, and faith-building experiences
The latest site news, updates, and announcements
Exclusive opportunities to provide feedback and share your opinion
Summaries of our most popular content
Contests and giveaways
Let us join hands in our shared pursuit of spiritual growth and improvement! Claim your free copy of this eBook by subscribing to our newsletter: